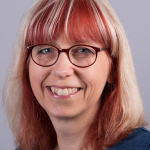 Can Green ELT activities be engaging? (Yes!)
Wednesday 12th July, 2023 at 11:00 AM – Egypt Time (+3 GMT)
Presented by Johanna Stirling
Dealing with environmental issues in the classroom doesn't have to be depressing, boring or lead to eco-anxiety. On the contrary, these can be some of the most memorable, thought-provoking and delightful lessons. In this session we are going to look at how we can address environmental issues like climate change in positive, thoughtful and very engaging ways. This will include the principle of starting where your learners are at and finishing with where they can be. We will look at some fabulous short videos that can help your students understand how environmental issues are related to themselves and that will inspire them to take their own small actions. We will also see some of the magic that happens when we take learners outside the classroom into the big, beautiful world we live in … or if that's not possible, how we can bring that magic into the classroom. But as we can't watch videos and go out every day, we'll also look at some classroom routines and digital tools that we can inspire our learners with on a daily basis.
Making ELT Fun
Sunday 16th July, 2023 at 11:00 AM – Egypt Time (+3 GMT)
Presented by Dr Arun Behera
This international webinar aims to explore the important role of vocabulary in context, particularly in language learning and comprehension. The event will bring together experts and practitioners from diverse fields to discuss the latest research findings and best practices related to vocabulary acquisition and usage. The sessions will cover a range of topics including the relationship between vocabulary size and reading comprehension, effective vocabulary teaching strategies, and the role of context in vocabulary acquisition. The webinar also offers opportunities for attendees to engage in interactive discussions and networking activities. By attending this webinar, participants will gain valuable insights into how to enhance their vocabulary learning and teaching practices, and how to effectively use vocabulary in context to improve communication and comprehension skills.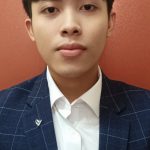 Decolonizing the Earth through ELT: Introducing Eco-ELT Concept and Practice
Sunday 23th July, 2023 at 10:30 AM – Egypt Time (+3 GMT)
Presented by Jepri Ali Saiful, Ph.D.
Current environmental catastrophes affecting the life of all beings in our planetary ecosystem require immediate and massive actions from any sector and discipline. As one of the disciplines in education, ELT has the same responsibility as other fields to address environmental problems. ELT has participated in the effort of saving Mother Gaia through environmental teaching. However, the related endeavors on environmental education in ELT have no conceptual and philosophical grounds. As a result, the attempts at environmental teaching in ELT are unstructured and scarce. This webinar aims to introduce the concept and philosophical grounds of environmental education in ELT, "Eco-ELT". The conversation will also revolve around the principle and framework of Eco-ELT practice in English lessons. English teachers are expected to comprehend both theory and practice of Eco-ELT and hence implement more Eco-ELT instructions in their respective classes. The more attempts of Eco-ELT, the clearer will be the ELT's participation in decolonizing the Earth.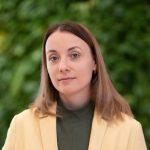 Integrating Culture to promote Critical thinking in EFL classroom
Wednesday 26th July, 2023 at 10:00 AM – Egypt Time (+3 GMT)
Presented by Inna Eliseeva
Integrating culture into language learning has been recognized as a powerful tool to enhance students' motivation and engagement in the classroom. However, the potential of culture in promoting critical thinking skills among EFL learners has not been fully explored yet. This webinar aims to explore the relationship between culture and critical thinking, and how this relationship can be leveraged in EFL classrooms to enhance students' language proficiency and critical thinking abilities.
The webinar will start by defining the concept of critical thinking and its importance in language learning. Then, we will delve into the role of culture in promoting critical thinking by providing examples of how cultural activities and discussions can challenge students' assumptions and biases and encourage them to think critically about different perspectives and values. We will also discuss how culture can be used as a context for language learning, by exposing students to authentic language use and cultural practices.
The second part of the webinar will focus on practical strategies for integrating culture to promote critical thinking in EFL classrooms. We will provide examples of activities and materials that can be used to facilitate cultural learning and critical thinking, such as analyzing cultural artifacts, comparing cultural norms and practices, and debating cultural issues.
Overall, this webinar will provide EFL teachers with a deeper understanding of the potential of culture in promoting critical thinking skills among their students, and practical strategies for integrating culture into their teaching practices.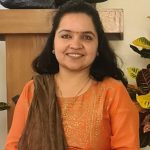 Storytelling: A Persuasive Method for ELT
Sunday 30th July, 2023 at 09:00 AM – Egypt Time (+3 GMT)
Presented by Dr Ritu Pareek
Teaching English as a second language (ELT) using storytelling is a successful and persuasive technique of teaching English. Stories have the ability to captivate students' attention and support their natural and meaningful language learning.Narrative instruction has a lengthy history since oral traditions are passed down from one generation to the next. It serves as a bridge between the past and present, enabling students to connect with their cultural heritage. English as a second language (ESL) courses benefit from the inspiring environment and pertinent context that storytelling creates.  While speaking is the major goal, other language skills like reading, writing, and listening can also benefit. Although imitation and repetition are frequently linked to storytelling, it also fosters creativity by encouraging students to use their imaginations. This study focuses on the importance of storytelling as a teaching method in ELT classes and discusses its numerous advantages. It further discusses the advantages of storytelling in ELT and offer suggestions on how to incorporate storytelling in language teaching.