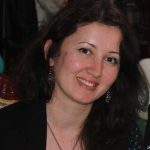 TPD (Teacher Professional Development) Challenges and Opportunities in Tajikistan: Success stories
Wednesday 7th June, 2023 at 10:00 AM – Egypt Time (+3 GMT)
Presented by Nasiba Mirpochoeva
The webinar will provide information on TPD Challenges and opportunities in Tajikistan including success stories of EWB Network and introduce teaching resources available for EL teachers on EWB platforms. In addition, two recent publications developed by EL teacher-practitioners will be shared with the webinar participants that help teachers in their daily teaching. Finally, the audience will learn about resources and opportunities available for EL teachers to connect locally and globally.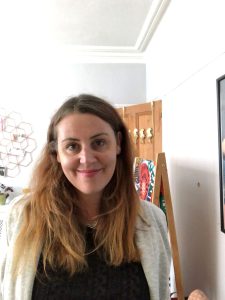 A (happy) marriage of content convenience on a TNE partnership programme 
Wednesday 14th June, 2023 at 04:00 PM – Egypt Time (+3 GMT)
Presented by Louise Pullen
This short session will use the experience of collaboration between an EAP department and the subject department to show how content may be borrowed to increase exposure to content, to satisfy stakeholder demands and to build students' learning skills for the future.
As with many foundation level EAP courses, students on our University of Leicester-delivered EAP year of a dual-award BSc in Clinical Sciences are taught the functional language, academic skills, conventions and genre features they will need to be successful on their course.  However, feedback from students and lecturers reveals an expectation that the purpose of the EAP foundation year is to teach the exact language and content they will need in year 2 and beyond.  How do we resolve these visions of a foundation year to satisfy all stakeholders: subject lecturers, EAP tutors, students and managers?
While EAP courses are not content providers, they can carry content to achieve EAP aims.  This session will give two examples of how this works on an EAP foundation course through a collaborative approach to lectures and a core piece of summative assessment.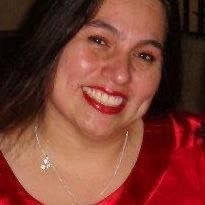 A mentoring story: a two way learning experience
Sunday 25th June, 2023 at 04:00 PM – Egypt Time (+3 GMT)
Presented by Grazzia Mendoza
This talk will highlight key aspects of mentoring as a two way learning type of program both for mentors and mentees. It builds in the presenters experience with several mentorship programs in Africa, Macedonia and Latin America and the Caribbean where she served as a mentor for female leaders.
Participants will leave with ideas on how they can contribute to growth of their peers in their institutions, how to engage in a learning process for themselves, and also how the skills developed in a mentorship program can be extrapolated to benefit the classroom learners as applicable or needed.