ELC Happy Hour Academic Staff
It's time to put the textbooks and preparation away. It is time to take a break from grading and researching. It is time to connect and network together! PUA English Language Centre Academic Staff Quality time to sit back, relax and have fun as a family and team. Two couples of chatting and sharing as individuals. This quality time got the best out of us with laughter, singing, playing, eating and drinking. It was loads of fun and quality time 🤩🥳, The best part of it is being ourselves and connecting together as people regardless of our diverse we are🤝 It's the perfect opportunity to unwind from long weeks of hard work and to get to know each other better. 🤗 We had a great time:) Let's do it more and more.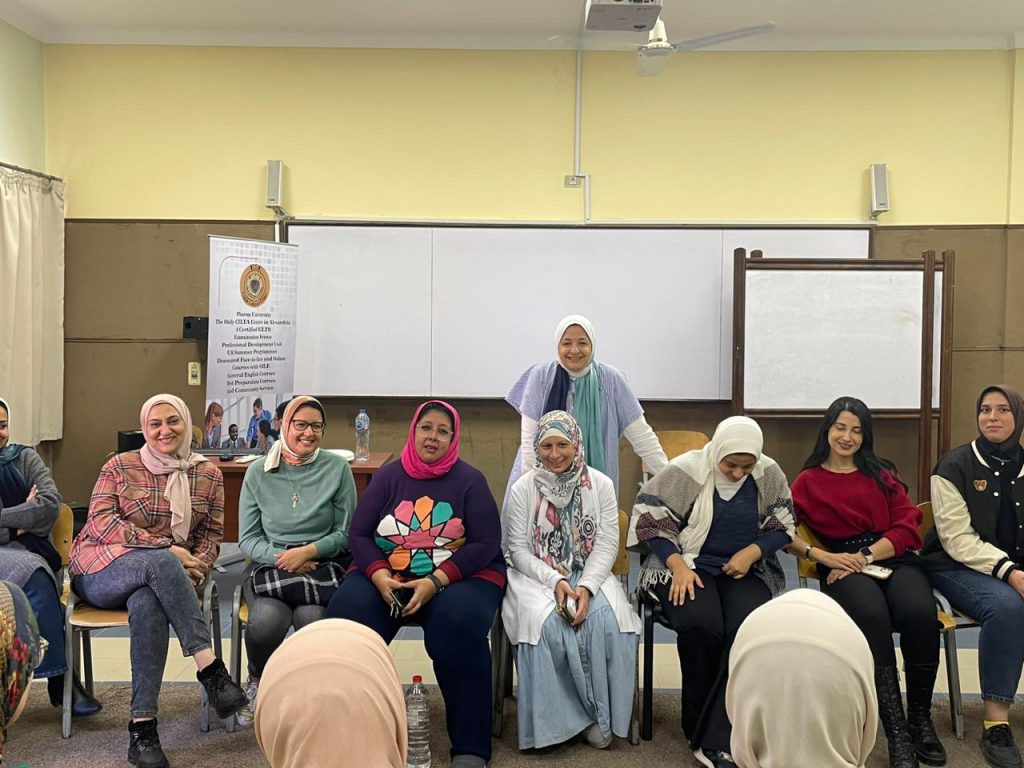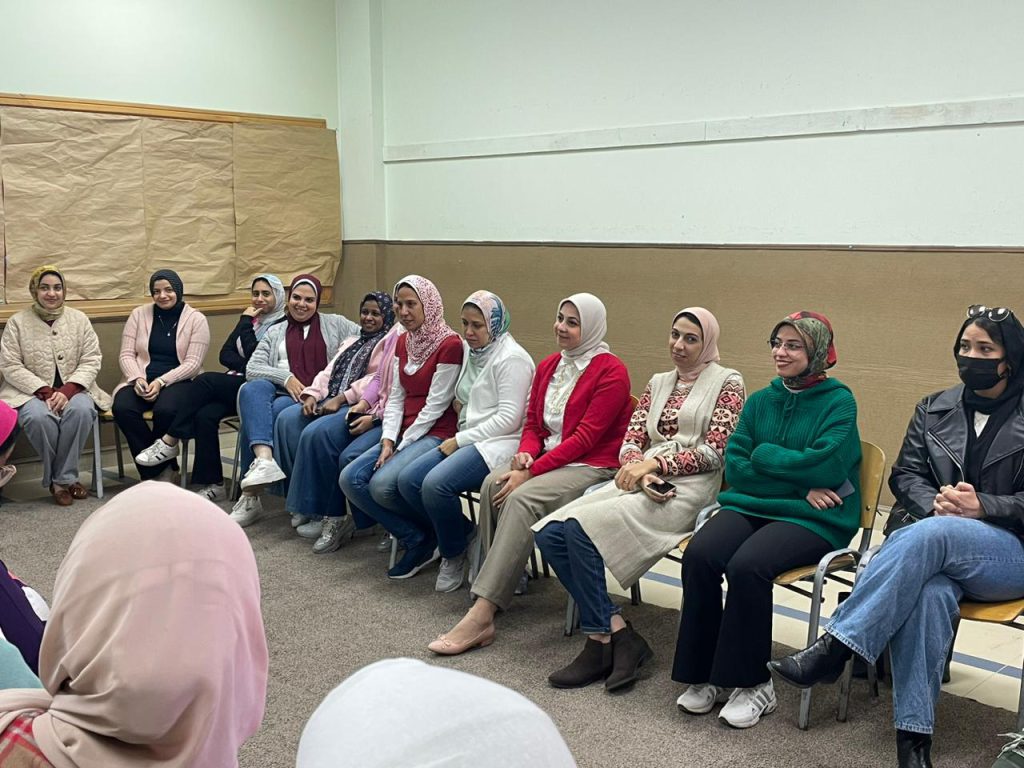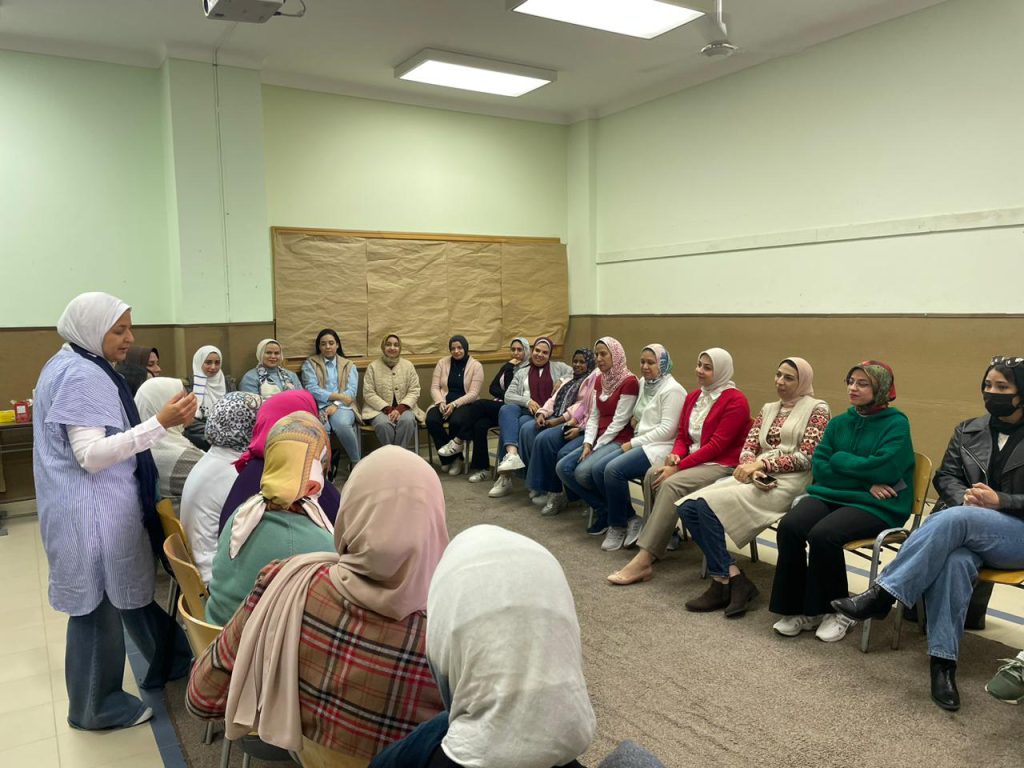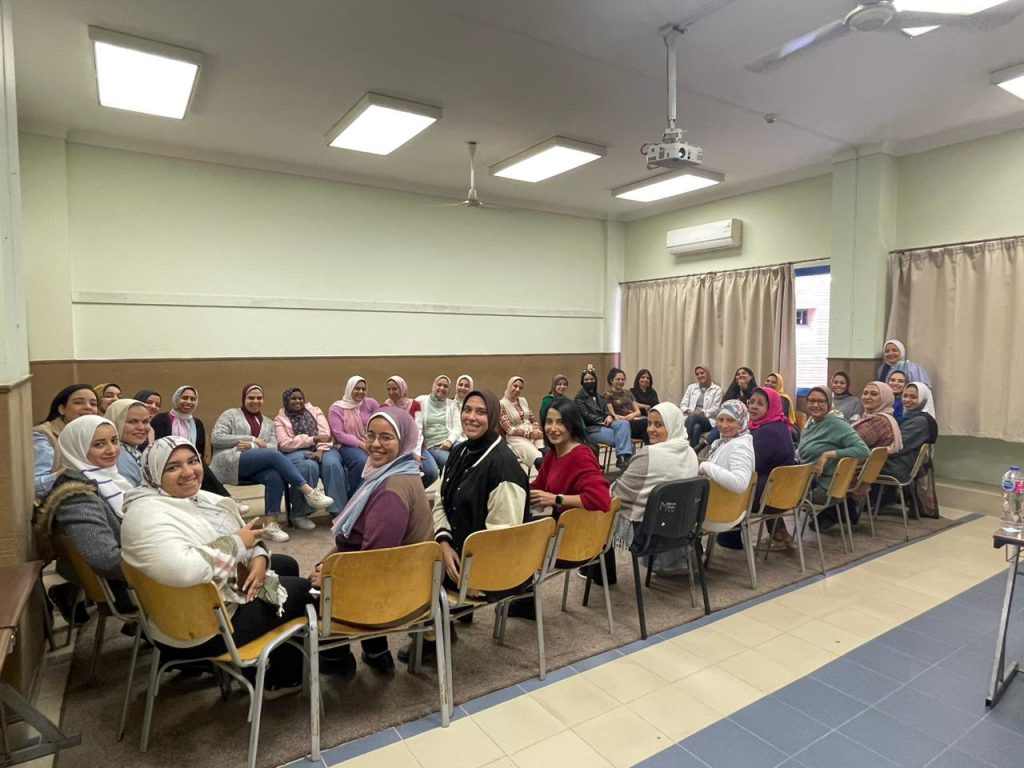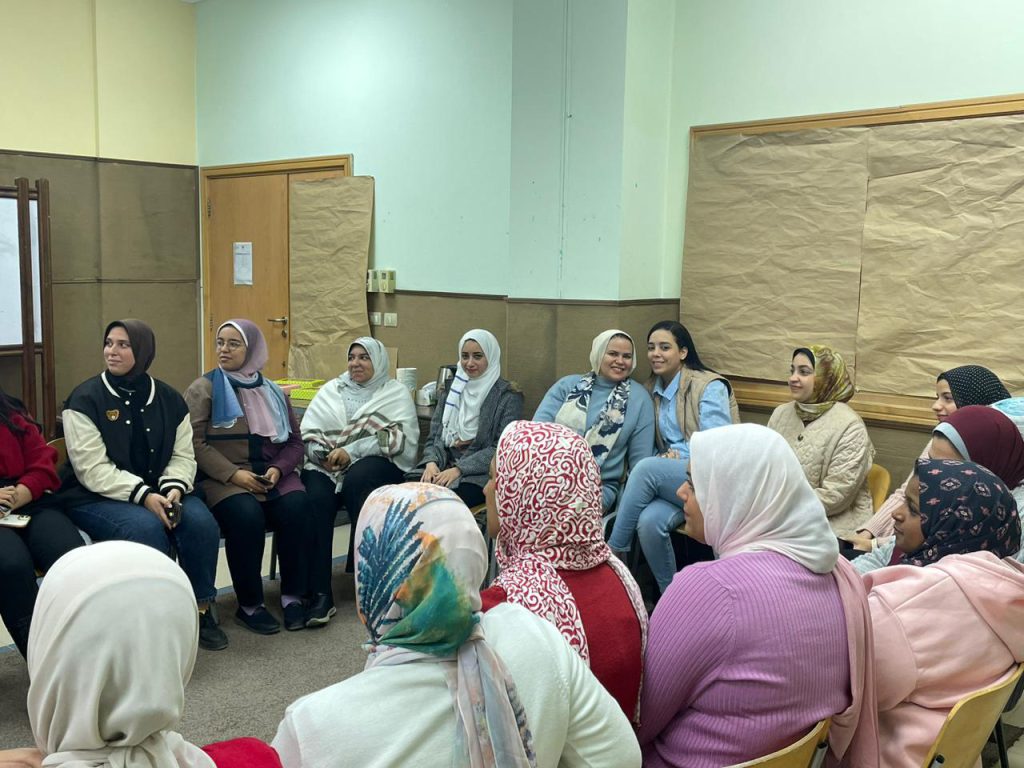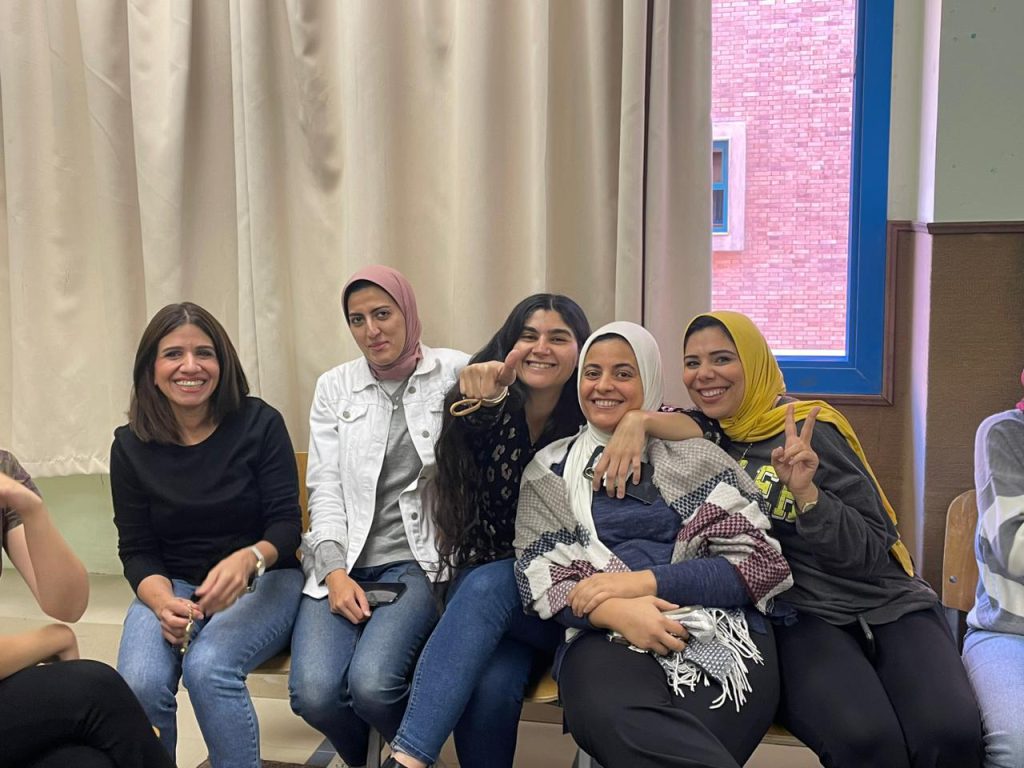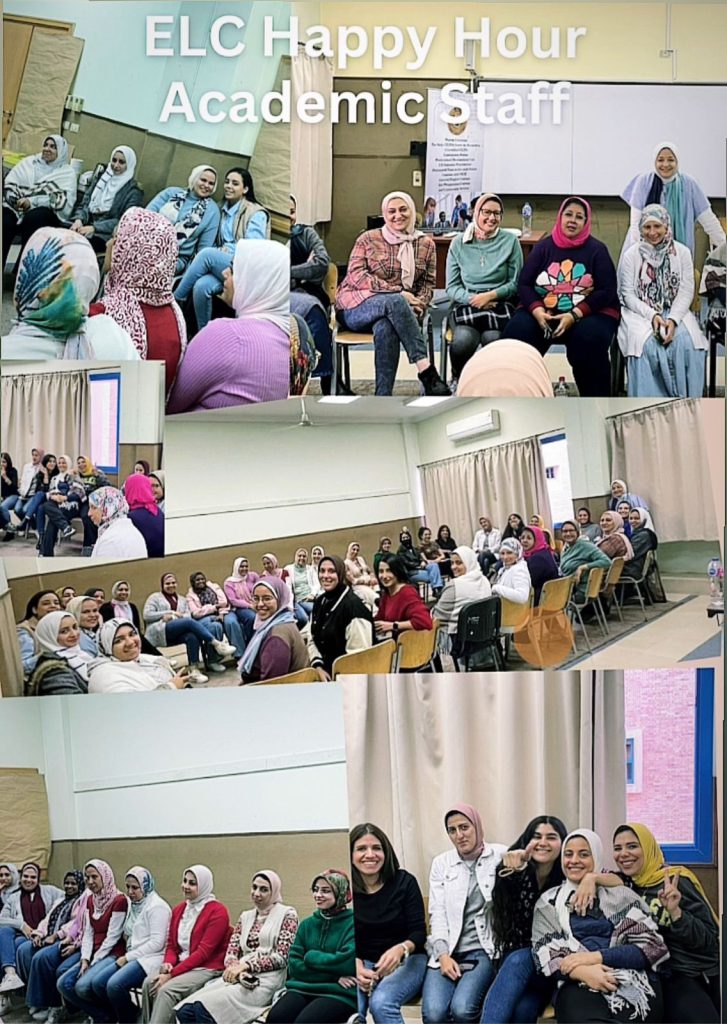 ELC Admin Happy Hour
It's time for a well-deserved happy hour! ELC Admin staff take a break from all the hours they spent in the office the past few weeks 
They have been exerting a lot of time and effort so it was time to treat themselves to fun, laugh and cheerful activities.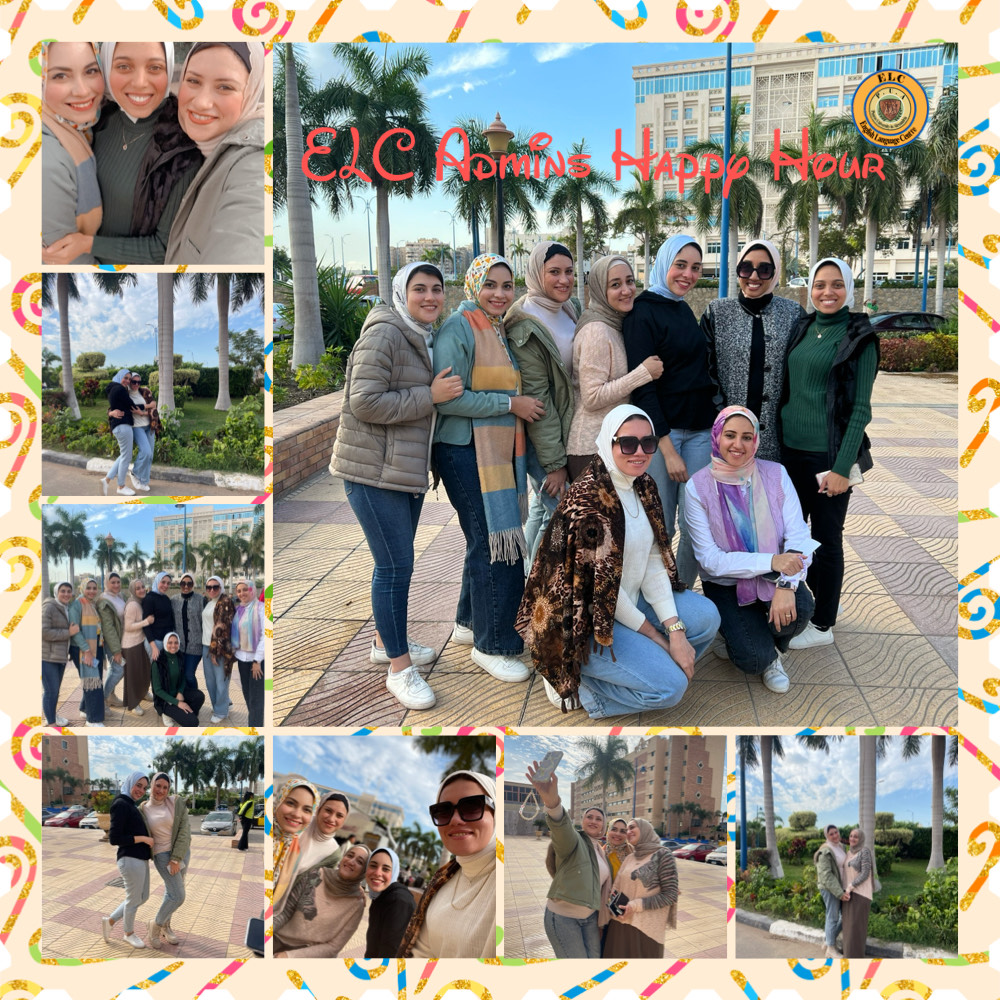 PUA ELC in the 2nd Career Fair 2023
PUA English Language Centre is very excited to have been part of the 2nd career fair organized by the Faculty of Languages and Translation.
Our ELC team presented services provided by the center. Dalia Ashraf, our senior academic coordinator and CELTA tutor and DELTA TP tutor talked about courses such as the Cambridge CELTA, which is accredited from Cambridge Assessment International Education. The center also offers monthly free online webinars open to all as part of the center's contribution to the community. Our teacher training team is responsible for these events. Better contact them so you do not miss any of our webinars.
One of our academic coordinators, Mahinour Ragheb who is also a PUA Language and Translation graduate presented the ELC's Internship programme for freshmen and job vacancies opportunities for those interested in pursuing a career in ELT and teaching English to adults.
The English Language Center would like to thank Prof. Dr. Sahr Hamouda, Dean of the Faculty of Languages and Translation and Dr. Silvia Elyas, one of the Faculty's staff for helping us participate.
At the end of the career fair, Prof Dr Sahar distributed certificates to all attendees; one of which went to the English Language Center as a token of appreciation.
We are looking forward to participating in next year's job fair.
ELC – Ramadan Iftar Party 🌛
✦ A Happy Iftar! It's the time when we sit together and count the enormous blessings we have received from the Almighty! Enjoy the moment. This is how The English Language Centre Family had a Special Ramadan Iftar Party yesterday 15/04/2023 in PUA – Foodcourt. A well spent Day 🌛🌛💟
Happy hour is simply getting together in one room and having fun for an hour away from all the stress and workload.
ELC staff members enjoyed the mix together with everyone who was invited.
Looking forward for that event every semester 🥰
The Holy Month
Ramadan Kareem
PUA English Language Centre and all staff members wish all of you a blessing holy month
ELC family celebrating the beginning of Ramadan
We have to nourish in order to flourish.
ELC member of staff enjoyed their last day of the Fall semester with a lot of fun and games 😄
By the end of the day , ELC members of staff watched a movie with popcorn and snacks.
It was a fun day 😄
ELT Ireland 2023 – 9th Annual Conference – Griffith College, Dublin
Pharos University English Language Centre is so excited to announce that four of its staff members:-
Abeer Okaz – Director of Studies

Dalia Ashraf – Senior Academic Coordinator

Mahinour Ragheb – Academic Coordinator

Sarah Magdy – Academic Coordinator
will present in the 9th Annual Conference of ELT Ireland 2023. Pharos University is so proud of its team and thankful to the ELT Ireland team for all the support they showed to help Pharos University in Alexandria team make it on 18th and 19th February, 2023 ……….. Here we are
Nile – TESOL ERA 27th Conference 2023
Pharos University English Language Centre is so excited to announce that two of its staff members:-
will present in the 27th Annual Conference of Nile TESOL 2023. Pharos University is so proud of its team. Also, twenty two teachers attended the conference scheduled to take place at the American University in Cairo on 23rd and 24th of January, 2023 ……….. Here we are 🤩
visit our website https://www.pua.edu.eg/continuing-education/elc/
Follow us on
Dear ELC team,
I hope you've enjoyed your gift! I picked it out especially for you. And who am I? Well, that, as the kids say "for me to know and you to find out."
But good luck! I am the sneakiest Secret Santa you'll ever cross sleigh tracks with. I am stealth and cunning, and I leave no clues behind. On the plus side, I come bearing gifts, so you can't be too mad, right?
The mystery will be revealed in due time. Until then, I remain:
Your secret friend,
(Wouldn't you like to Know – ha ha!)
Pharos University ELC Staff Members celebrated the new year 2023 with a lot of fun and they exchanged gifts together under the theme of Secret Santa. They had wonderful moments as shown in the pictures.
Happy New Year All , and wish you a fruitful Year 2023.