On Friday, April 30, 2021, Eclub PUA concluded the 2nd edition of "Design thinking and Ideation camp" with the support of the Academy of Scientific Research and Technology, by a Pitching Competition.
A specialized committee judged the entrepreneurial ideas submitted by 15 competing teams in the final stage from various medical and scientific colleges at Pharos University, and five teams were qualified for the first places.
The jury consisted of Dr. Wafaa Abdel-Rasheed, international trainer and director of the entrepreneurship clubs at the ASRT, Eng.Tamer Ahmed, Innovation consultant and entrepreneurial expert and Dr. Alaa Khalil, director of the Entrepreneurship Club at Pharos University.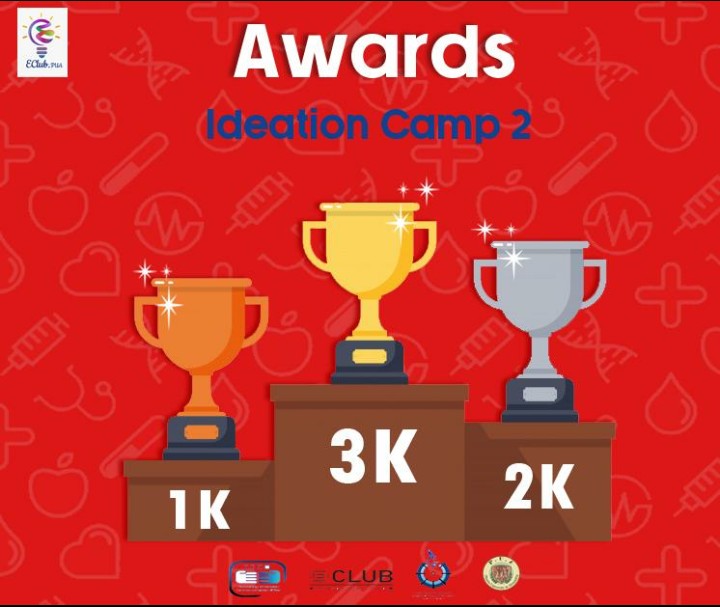 Within the framework of Ideation camp, organized by Pharos University in Alexandria in cooperation with Zewail City, EClub PUA announces the Pitching competition in front of a jury of experts in the field of entrepreneurship, where the participating teams from Pharos University and Zewail City compete to win one of the first three places and obtain prizes up to six thousand pounds, in addition to taking advantage of one of the Egyptian business incubation programs.