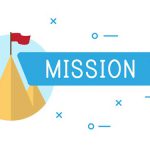 Objectives
The objective of the English Department is to prepare graduates who
Read, write, and speak fluently English and Arabic, and another language of their choice (French, Spanish, German, Chinese, Italian or Turkish), to cater to the needs of the job market in the fields of languages and translation from and into English;
Communicate with others in correct English, and hold direct conversations with them;
Use ICT and apply it in translation;
Are proficient at written and simultaneous translation;
Are capable of translating texts from different fields, such as political, literary, scientific, etc… accurately and faithfully;
Can interact constructively with other cultures, and create bridges between the Arabic and English languages while maintaining their national identity;
Can be specialized teachers, translators and researchers in the areas of translation, and teaching the English language and its literature.
Mission
Mission of English Language and Translation Program:
The English Language and Translation Program at Faculty of Languages and Translation is committed to providing an educational, academic and technological environment to qualify students to work in various fields of translation. The program will be able to keep abreast of the needs of the national and international labor market as well as the requirements of the times by enabling students to master English language and another foreign language of their choice. It is also committed to the continuous updating of curricula and community partnership at home and abroad. The program is committed to its responsibility to consolidate ethical values in teaching, learning, scientific research, sustainable development, and community service.