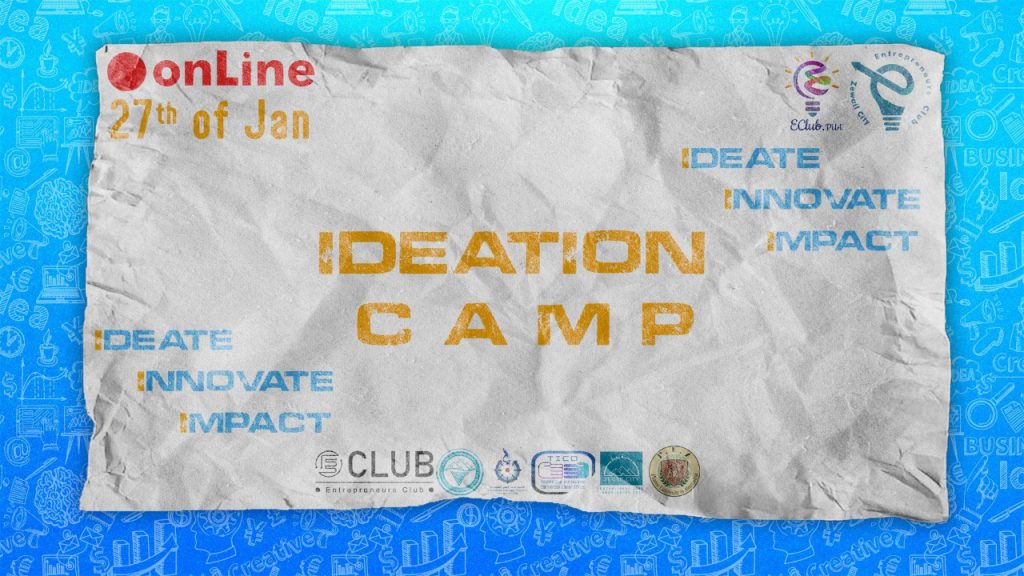 The EClub at PUA announces launching of the Ideation camp, in cooperation with the Zewail City of Science and Technology, and with support of the Academy of Scientific Research and Technology, from 27-30 January 2021.The camp includes the ideation and design thinking stage, in line with the market mechanisms and needs.
Eclub PUA is pleased to announce the launch of the 3rd edition of "Boost your mindset" camp held from 31st of October till 5th of November 2020 with participation of a distinguished group of trainers and students of different deciplines.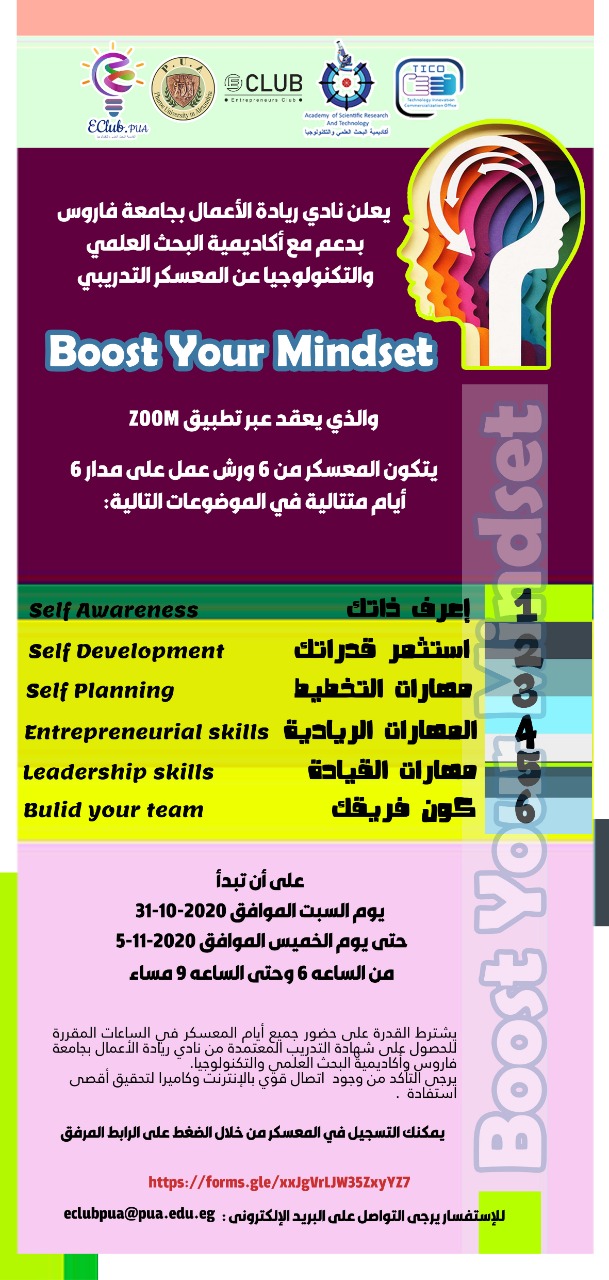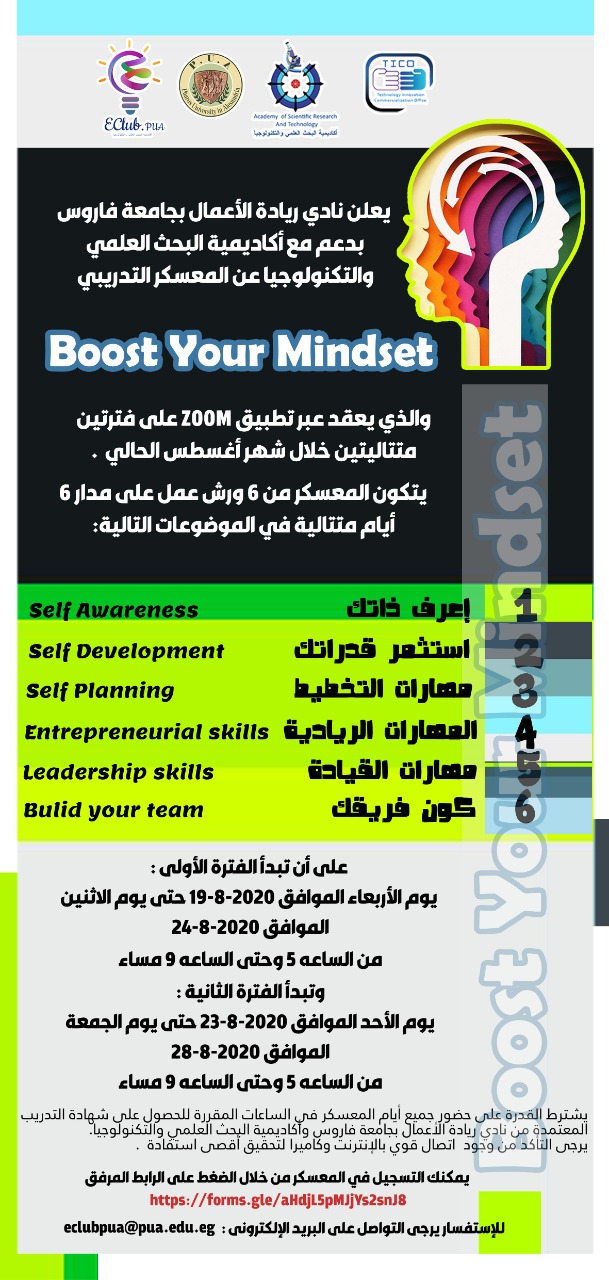 يعلن نادي ريادة الأعمال بجامعة فاروس بالتعاون مع أكاديمية البحث العلمي والتكنولوجيا عن المعسكر التدريبي Boost your Mindsetً والذي يعقد عبر تطبيق زووم على فترتين متتاليتين خلال شهر أغسطس الحالي. #يتكون المعسكر من 6 ورش عمل على مدار 6 أيام متتالية في الموضوعات التالية:
1-اعرف ذاتك Self Awareness
2-استثمر قدراتك Self Development
3-مهارات التخطيط Self Planning
4-المهارات الريادية Entrepreneurial skills
5-مهارات القيادة Leadership skills
6-كون فريقك Bulid your team
على أن تبدأ الفترة الأولى يوم الأربعاء الموافق 19-8-2020 حتى يوم الاثنين الموافق 24-8-2020 من الساعة 5 إلى الساعة 9 مساءً
#للتسجيل في الفترة الأولى يرجى الضغط على الرابط التالي…
وتبدأ الفترة الثانية يوم الأحد الموافق 23-8-2020 حتى يوم الجمعة الموافق 28-8-2020 من الساعة 5 إلى 9 مساءً
#للتسجيل في الفترة الثانية يرجى الضغط على الرابط التالي…
https://forms.gle/aHdjL5pMJjYs2snJ8
#يشترط القدرة على حضور جميع أيام المعسكر في الساعات المقررة للحصول على شهادة التدريب المعتمدة من نادي ريادة الأعمال بجامعة فاروس وأكاديمية البحث العلمي والتكنولوجيا.
#يرجى التأكد من وجود اتصال قوي بالإنترنت وكاميرا لتحقيق أقصى استفادة.