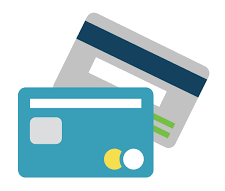 Tuition fees in pharos university
The tuition fees are announced each year through the University's Office of Admissions and Registration.
As for freshmen, the first semester the fees must be paid at once, right after filling out the enrollment application. However, the fees for the following semesters will be determined and paid according to the registered credit hours, with a grace period of two weeks from the commencement of the study, and must be paid in any of the CIB branches.
Refunding Deposits and Fees
After the student has enrolled in the university, he/ she can simply withdraw at any time. The student can also retrieve part of the paid fees, according to the date of the refunding request and its policy. 
Scholarships And Tuition Waivers
For enrolled students :
The scholarships granted by Pharos University are commensurate with the actual number of students in each faculty, with a rate of one scholarship to every one hundred students and a maximum of three students each year, conditionally obtaining at least a GPA of 3.5
First place student gets a 25% discount of his/ her tuition fees.
Second place student gets a 15 % discount of his/ her tuition fees.
Third place student gets a 10% discount of his/ her tuition fees.
For high school graduates (new entrants) :
Pharos University offers tuition waivers for Alexandria's top Thanaweya Amma graduates in the three sections; Science, Mathematics, and Arts. The university also offers a 50% discount for those students throughout their academic years, on condition of maintaining a GPA no less than 3.5 each year.
IGCSE top graduate in Alexandria is granted a scholarship and a discount of 50% of his/her tuition fees, on condition of maintaining a GPA of 3.5 throughout his/ her academic years at PUA.
No student can get more than one scholarship at a time.
Transferred students are incapable of receiving a scholarship unless he/she is done with his/her studies.
If a student does not complete his/her credit hours in a given semester, then he/she does not get promoted to the following semester even if he/she has a higher GPA than other students in the same semester. Once the student successfully completes his/her credit hours, he/she becomes considered within the tuition waiver policies.