Dr. Mahmoud M Abdel daiem
Dr. Mahmoud M Abdel daiem
Dr. Mahmoud M Abdel daiem is an associate professor at Civil Engineering Department, College of Engineering, Shaqra University, Saudi Arabia and he is on a leave of absence from Environmental Engineering Department, Faculty of Engineering, Zagazig University, Egypt. He received his Ph.D. at 2012 in the field of Environmental Engineering from Granada University, Spain. His research interests are related to the preparation and application of carbon materials for treatment of water and wastewater, treatment of polluted water via physical, biological, chemical, advanced oxidation processes and integrated technologies between the different processes, solid waste management and treatment, biogas production via anaerobic digester or safe combustion, generation of electric power via solar and wind energy systems, climate change, Environmental Impact Assessment (EIA), and Life Cycle Assessment (LCA). He participated in different EU project such as: TEMPUS JEP-31007-2003 programs with Germany and Italy with title "E-learning system for Water and Environmental Studies" (from December 2005 to August 2007), and in a staff mobility for teaching from partner counties in the framework of the Erasmus + programme KAI –Agreement Number: 2017-1-RO01-KA107-036041 (2017). He speaks Arabic, English and Spanish languages that help him to be in collaboration with different institutional worldwide.
Power Generation from Residual Biomass in Saudi Arabia
The utilization of biomass energy is important from both an energetic and environmental point of view. Saudi Arabia has a considerable amount of biomass waste that can be converted to renewable energy using different technologies. The quantity and energy potential of biomass waste, Greenhouse gases (GHG) emissions, and cost estimation of power generation using different conversion techniques have been studied. The results showed that the annual biomass waste in Saudi Arabia could reach approximately 31.50 million tons, which can generate 15 TWh of electricity. Municipal solid waste (MSW) is the largest contribution to the total waste and total power generation potential, which is approximately 70% and 74% of the total, respectively. Although incineration of MSW has the highest cost requirements, it has the highest power generation potential compared with the other studied techniques. However, the anaerobic digestion of other biomass types has the advantages of low costs and GHG emissions and generates a considerable energy. The findings can support decision-makers in developing sustainability strategies using eco-friendly and economical technologies for efficient power generation from biomass wastes.
Keywords: Biomass energy, Environment, Economic, Sustainable development, Saudi Arabia.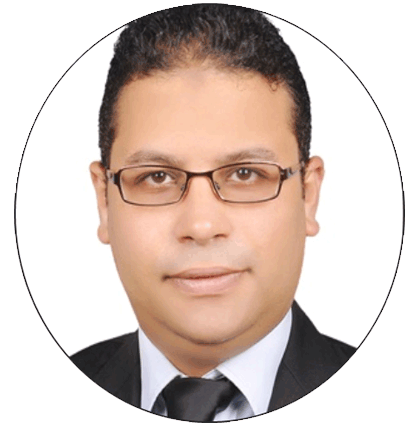 Dr. Noha Said
Dr. Noha Said is an assistant professor at Environmental Engineering Department, Faculty of Engineering, Zagazig University, Egypt. She received her Ph.D. and MSc at 2015 and 2010 in the field of Environmental Engineering from Granada University, Spain and Zagazig University, Egypt, respectively. Her research interests are related to sustainable waste management, renewable biomass energy, bioenergy generation using different technologies, energy generation of residual biomass of rice straw, GHG emissions and climate change, Environmental Impact Assessment (EIA), and Life Cycle Assessment (LCA).
Sustainable use of rice straw for energy production in Egypt
Keywords: Biomass, Sustainable Energy, Rice straw, Environmental impacts, Egypt.
Although using fossil fuels in energy sector have been led to economic growth in different fields, it caused an increase in greenhouse gas (GHG) emissions , in consequence, global warming, and climate change. The biomass use is essential for energy production and environment protection. Potential of biomass residues, biomass energy, and energy and GHG emissions of rice straw to the energy chain using two scenarios (power plant and anaerobic digestion plant) in Egypt has been studied. The results showed that a significant amount of biomass wastes from the main biomass sources including agricultural, municipal solid wastes, animal and sewage sludge wastes has an annual potential energy of 416.9 PJ. The annual amount of biomass wastes from crop residues is about 12.33 million tons, and 63.75% of these residues are generated from rice straw. Direct combustion recorded the highest technique for energy recovery from rice straw. Water washing of rice straw as a pretreatment method resulted in a reduction of undesirable inorganic compounds related to ash problems, in consequence, improving the combustion behavior. On the other hand, anaerobic co-digestion of rice straw with sewage sludge showed a significant increase in biogas (six times) comparing with solo sludge digestion. Moreover, the paddy production and transportation stage represented the highest contribution of the total energy consumption and GHG emissions for the two studied scenarios for energy generation, respectively. The energy potential was estimated with 4193 GWh electricity and 25,647 × 106 MJ of biogas energy. It was also found that use of rice straw as an energy source could reduce the use of fossil fuel and mitigate air pollution from direct burning of rice straw by 3 Mt CO2-eq of GHG emissions.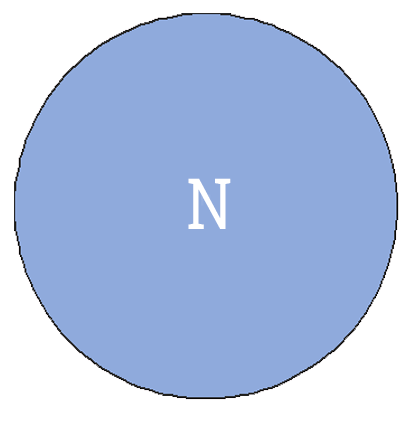 Saman Nimali Gunasekara
(Dr. Ms.) Saman Nimali Gunasekara is a researcher at the department of Energy Technology, KTH Royal Institute of Technology, Stockholm, Sweden. She holds a PhD in Energy Technology (2017), within the doctoral program Energy and Environmental Systems from KTH and a master's in Sustainable Technology (2011) from Industrial Ecology at KTH. She obtained her bachelor's degree in Chemical and Process Engineering (2007) from University of Moratuwa, Sri Lanka.
Saman's main research foci encompass Thermal Energy Storage (TES) and its role in energy systems, evolving around all the three spheres: materials, components and systems, concerning both experimental and numerical aspects. Her PhD thesis was on "Phase Equilibrium-aided design of Phase Change Materials from Blends- for Thermal Energy Storage". She has a number of publications along these research areas, links to which can be found here. Saman is also a guest editor currently for the special issue Crystals for Thermal Energy Storage in the MDPI journal Crystals. Saman is, and has been, an active participant at various Annexes and Tasks within IEA ES TCP (Energy Storage Technology Collaboration Programs) concerning energy storage and energy systems.
Thermal Energy Storage Materials (TESMs): How can we truly make them fly?
Thermal Energy Storage Materials (TESMs) could be the missing piece in the puzzle on realizing a "carbon neutral future". Despite many heating, cooling and thermal management application successes, TESMs still experience numerous challenges for their large-scale commercial deployment. Here we present a bibliometric analysis to map the current trends and context, coupled with concise fundamentals on their proper comprehension and selection. Backed by this background, and combining our experience and expertise on TESMs with literature findings we investigate and discuss the drivers, barriers and missing links from lab to market for TESMs to realize their true potential. In conclusion we suggest research directions and tasks to realize the true potential of TESMs, i.e., to truly make these materials fly to enable a carbon neutral future.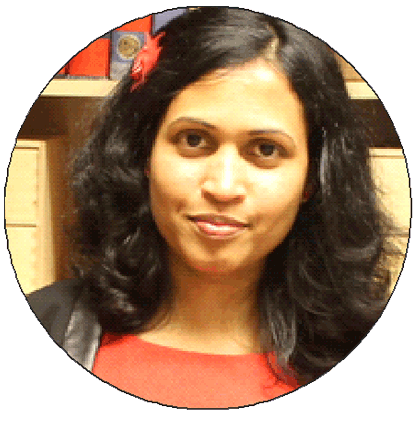 Dr. Muhammed A. Hassan
Dr. Muhammed A. Hassan is an assistant professor of Mechanical Power Engineering at the Faculty of Engineering, Cairo University. He has been awarded the best Ph.D. thesis in Mechanical Engineering (Cairo University) and the Fulbright's visiting scholar grant (2018), hosted by Texas A&M University. Dr. Hassan is leading the Sustainable Energy Research Group (SERG) at Cairo University, with 50+ current and alumni students. His research is mostly focused on sustainable energy systems and resources. He holds around 28 indexed journal articles and 10 peer-reviewed articles in international conferences, and he is a distinguished reviewer for 30+ international journals. Dr. Hassan is an expert and consultant of renewable energy and energy efficiency. He participated in several funded research projects on concentrating solar power systems and high-performance buildings. He is also a member of several international associations such as the International Solar Energy Society and the World Society of Sustainable Energy Technologies.
Hydronic radiant cooling is one of the most promising technologies for thermally activated buildings in hot arid desert climate zones, where the cooling loads are immense. However, the technology is still undergoing a research phase in such regions, where the commonly adopted control methods have to be adjusted for enhanced energy savings and indoor thermal comfort. In this study, the characteristic curves of supply chilled water temperature are optimized for a typical thermally activated office building space using a gradient-free optimizer (NSGA-II), multi-layer perceptron neural network (MLPNN), and a building energy simulation engine (TRNSYS). The results show that the optimized curve outperforms all reference control methods in terms of the two target criteria of higher energy savings and thermal comfort. The proposed curves reduce the total energy consumption by up to 25.63 %, reduce the peak power consumption by up to 34.06 %, and increase the percentage of comfortable occupied hours by up to 132.47 %. Throughout the entire cooling season (including unoccupied hours), no signs of undercooling or condensation risks have been noticed for the proposed curves.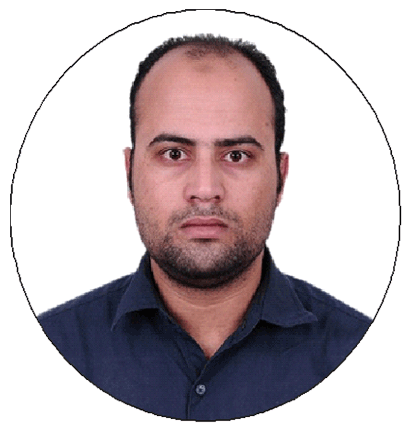 Dr. Nelson Sommerfeldt
Nelson Sommerfeldt is a Postdoctoral Researcher at KTH Royal Institute of Technology's Energy Systems Engineering, Economics, and Data Analytics (ENSEED) research group. His work centers around the techno-economic integration of solar photovoltaics in building energy systems, covering individual component development, systems level control and management, and the perceptions of value from prosumer investors.
Solar Energy: Historical trends and pathways forward
Solar photovoltaics (PV) have experienced rapid growth of installations during the past decade, consistently outperforming forecasts, scenarios, and predictions from analysts using bottom up energy system models. A top-down statistical method based on logistic curve regressions, also known as the S-curve of technology diffusion, has also been used to track progress and create forecasts. This study updates previous work on logistic curve fitting for the European market to find the method's limited predictive ability at an early developmental phase. Curves are also fit for the global level to find that the best fit provides the most pessimistic prediction, resulting a 2050 installation rate of PV 90% lower than the IEA's latest Net-Zero Emissions (NZE) scenario. Using the logistic curves as potential scenarios, an analysis of the future cost developments and barriers to long-term growth are presented with a qualitative analysis. It is concluded that PV's dominance of the electricity system is not guaranteed given the need for integration that will challenge PV's economic competitiveness in the coming decade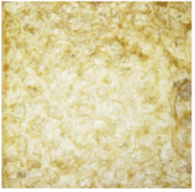 Fig. 1. Apple of Sodom fibers as a new thermal insulating material for buildings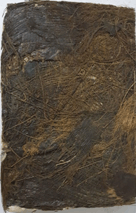 Fig. 2. Hybrid specimen made of Apple of Sodom and palm tree surface fibers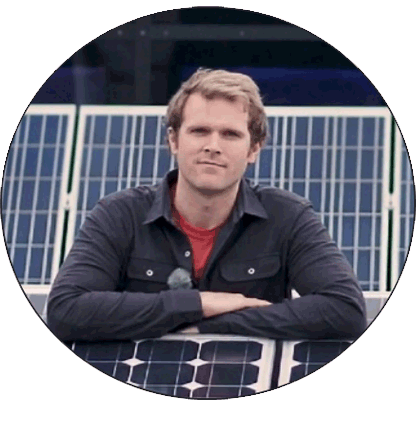 Dr. Otto During
Otto During, Researcher at RISE/ Infrastructure and concrete. Master of Science in Engineering, Research area: Environmental System analysis and development of sustainable concrete.
Using Rice Husk Ash as Supplementary Cementitious Material to produce Concrete with Low CO2 Emissions
Silicon dioxide is the most common element in minerals and is also essential for strength in concrete. In the form of micro silica, it is used for doing ultra-high-performance concrete. It could also be used for reducing cement content and remaining same durability. Micro silica can be produced from rice husk ash by complete decarbonation in an oven for more than 6 hours. We have produced high quality concrete with low CO2 emissions by using rice husk ash as supplementary material in the concrete. The concrete we produced are self-compacting and have good durability. We use the material for concrete elements in a building. We also have developed a new process for fast and effective production of micro silica from husk or husk ash.