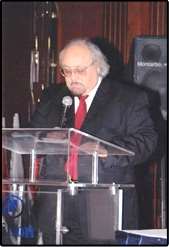 Faculty Of Dentistry Dean Welcome :
It is my pleasure to welcome you to the Faculty of Dentistry – Pharos University in Alexandria. We are proud to be a united family of dedicated staff members and employees. Cutting-edge methods of teaching are provided in the field of dentistry with the aim of graduating students able to compete in the Egyptian and international labor markets. The faculty provides the best therapeutic level for patients visiting our clinics, taking into account the quality assurance standards and the dynamic curriculum standards. For the first time in Egypt, the bachelor students rehabilitate a medical case that includes all disciplines, in addition to a graduation project, providing the student with scientific and practical experience.
Prof. Dr. / Yehia Ashour, B.D.S., M.S., Ph.D.
Dean of Faculty of Dentistry, PUA
Professor of Restorative Dentistry
The faculty of Dentistry implements a Comprehensive Care Case (CCC) Program. That is open for students and public. The CCC program started since 2014 under the supervision of the dean of the faculty and is considered the graduation project of the senior students; where each 2 students work together on a single patient treating him/her from the beginning till the end under the supervision of the professors of the different faculty departments. Through this program, senior students acquire the knowledge, skills, and a widen horizon to make a comprehensive treatment plan for any patient with vision, confidence, and skill. Also this program is contributing in community service for all the disadvantaged patients mainly those who are unable to pay. The actual cost of treatment of each individual case is ranging from a Minimum of 30,000 L.E to a Maximum of 100,000 L.E. but through this Program; these patients are receiving an excellent treatment totally Free of charge. Since the start of this program we managed to treat nearly 500 cases giving them a Complete dental care for Free. Read More
The Faculty of Dentistry comprises the following facilities:
Dental clinics to train students with a capacity of 35-38 students.
Pediatric clinic.
Oral and gum surgery clinic.
Conservative and endodontic treatment clinic.
Removable dental prostheses clinic.
Fixed dental prostheses clinic.
Internships clinic.
The outpatient clinic with 10 dental units.
VIP clinic with two dental implantation units.
2 X- ray rooms with normal, panoramic radiographies and CBCT scanning.
6 pre-clinical phantom head dental labs.
10 multi-purpose labs.
Postgraduate educational clinics that comprises of:

Endodontic microscope
CAD/CAM dental machine for chairside fabrication of fixed prostheses (Zirconia & E-Max)

GA operatory room for pediatric dentistry and oral and maxilla facial surgery which consists of: –

Major operatory room.
ICU (Intensive Care Unit).
Recovery room.
Central sterile supply unit.
2 one-day stay rooms.

A central dental laboratory for creating dentures, porcelain crowns and bridges.
A dental warehouse for educational material.
Multi-purpose study rooms.
A main auditorium and a conference hall.