Faculty Of Mass Communication Dean Welcome :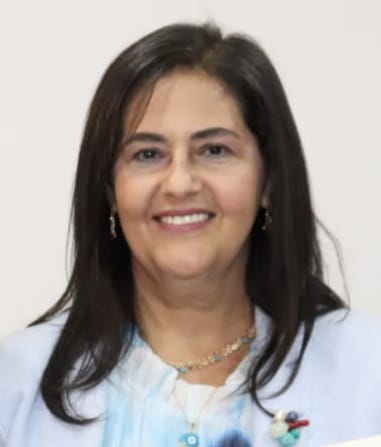 My sons and daughters students…
At the beginning of a new academic year 2022/2023, and on the threshold of a new phase of your happy life, God willing, I am pleased to extend my congratulations to you, wishing that God will guide you and direct your steps towards a brighter future for your ancient college, your distinguished university, and our beloved Egypt.
Dear students, you should be proud of your belonging to the Faculty of Media and Communication Arts at Pharos University, and you should take all the reasons for science and knowledge, and participate enthusiastically in all cultural, scientific, sports, artistic and other student activities, because university life is a fine mixture of learning and the formation of student personality at all levels.
Prof. Howaida Mostafa
The Dean of the Faculty of Mass Communication
Studios include
Radio Studio
Radio Studio Control Room
TV Studio
Television Studio Control Room
Radio and Television students practice their training in radio and television studios equipped with high-tech cameras, editing units and other advanced equipment.
Journalism students train in the production of publications room under the supervision of a team of senior journalists inside the faculty's editorial main room, in addition to practical training of website production.
Public Relations and Marketing Communications students are trained to produce various media productions to serve the institutions within the Media and Marketing Production Center at the faculty of Mass communication in addition to training at Public Relations departments at different organizations and advertising agencies.
A protocol on field training was signed between the faculty of Mass Communication at Pharos University and Al-Ahram Institution, Al-Masry Elyoum, Radio and Television Institution at Maspero, several advertising agencies, and public relations departments.