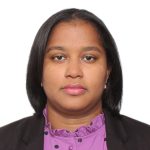 Think pair share for teaching reading comprehension
Wednesday 16th August, 2023 at 01:00 PM – Egypt Time (+3 GMT)
Presented by Heidy Fernandez
The think pair share technique had a positive impact on the students. An improvement of 57% was observed in terms of the results obtained in the tests applied after the intervention using the technique.
The students valued the technique positively, indicating that it allowed them to interact with their classmates, being able to learn from each other, promoted the contribution of new ideas resulting from socialization, resulting in a faster and more precise level of understanding.
The students were more secure and confident when carrying out activities in which they had the opportunity to interact and exchange ideas with their classmates. Students read lectures, answer questions, discuss with the partners and later share with the rest of the class.

The role of literature in the language classroom
Sunday 20th August, 2023 at 02:00 PM – Egypt Time (+3 GMT)
Presented by Alan Pulverness
I will provide you with the available words and the available grammar. But will that help  you to interpret between privacies? (Brian Friel Translations).
These words, spoken in Friel's play by the teacher of a 'hedge school' in Donegal, Ireland, in 1883, perfectly capture the distinction between the utilitarian, transactional language of our course books and language classrooms and the deeply personal, expressive language that literature can unlock for learners, enabling them to 'interpret between privacies'. And to 'the available words and the available grammar', we might add 'the available literature textbooks'!
In this webinar, I want to question the ways in which we use literature as teachers, to contrast those pedagogical uses of literature with the experience we have as readers of literature, and  to propose some ways in which teachers can work with that experience. We will look at some of the different values ascribed to literature at different times by writers, critics and educators. And we will consider the interplay between writer and reader, and how this has led some educators through concepts such as 'textual power' and 'textual intervention' towards a pedagogy of 'creative reading' that is active, imaginative and writerly.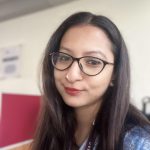 Understanding the changing dynamics of language through literary texts
Sunday 27th August, 2023 at 10:30 AM – Egypt Time (+3 GMT)
Presented by Sanchaiyata Majumdar
When reading a novel or a poetry we seldom ignore the fact that literary texts can be used to understand the changing dynamics of language. A novel written in 19th C and a novel written today will certainly have different language patterns. This lecture will help a researcher understand how language has evolved over the decades and accommodated and sometimes discarded the new and the over-used ones. Also, novels can be a great source of analyzing and learning new languages. A text becomes a space where multiple languages come together and often produce new words.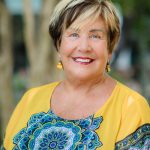 UNIVERSAL DESIGN FOR LEARNING – REACHING EACH CHILD
Wednesday 30th August, 2023 at 02:30 PM – Egypt Time (+3 GMT)
Presented by Dr.Virginia Simmons
This webinar will start with a brief history of how professional educators have come to the point of incorporating Universal Design for Learning into their teaching because of the importance of each child.   The seminar will also introduce/review many researched and acceptable models and techniques to use with UDL.   This includes but is not limited to:  Gardner's Multiple Intelligences; Bloom's Taxonomy; Webb's Depth of Knowledge; Hattie's Visible Learning, Integrating Technology…