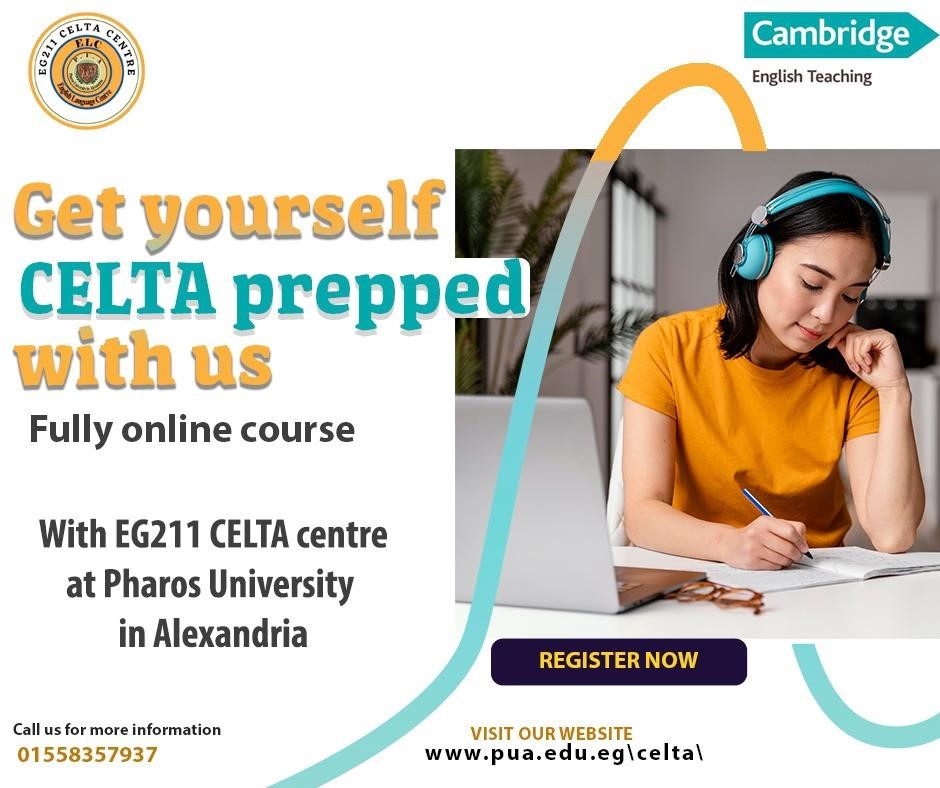 EG211 in Alexandria announces the launch of its first CELTA Preparation course this summer.
If you are thinking about taking the CELTA, or would like to improve your teaching and planning skills before taking the course, then this course is for you.
What is the course about?
The course addresses everything a CELTA candidate needs to know to be ready for the Cambridge Certificate for teaching English to speakers of other languages (CELTA). By the end of this course, you will have the knowledge of planning lessons, writing assignments, and techniques for teaching your assessed lessons.
How long is the course?
24 hours delivered via Zoom
Who should take this preparation course?
This course targets:
language teachers in need to brush up on their teaching skills and knowledge;
applicants interested in taking the CELTA in the future;
undergraduate students or graduate with no experience looking for basic professional development and preparation for the real world
teachers of any discipline thinking of changing career;
What are the course's overall aims?
By the end of the course, participants should be able to:
understand how the interview process works and the course assessment criteria;
recognize the terminology related to the course and course requirements;
understand the aim and criteria of the four written assignments and the rubric for each;
understand how teaching practice works and its assessment criteria;
identify key aspects in analyzing and presenting new language items;
learn about lesson aims and procedures for different lesson types;
identify key differences in the stages of both receptive skills and language lessons;
learn more about giving and checking instructions, as well as giving feedback;
differentiate between a variety of error correction techniques.
identify challenges understanding students;
What makes this course special?
Participants will:
receive a discounted price if they apply before May 20th;
get tips to get you through CELTA;
learn about the reading list ( before and while doing CELTA);
receive feedback and comments on one lesson;
receive ideas for professional development opportunities.