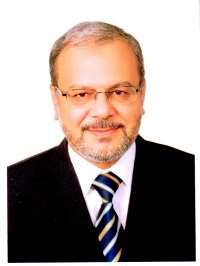 Welcome to The University
Prof. Mahmoud Mohy El-Din President of Pharos University
I am deeply honored to serve as president of PUA, and am enthusiastic about working with the faculty, staff, administrators and students at this outstanding and diverse institution. I serve here with a respectful sense of stewardship and am excited to be part of PUA community that is dedicated, caring and focused on excellence following the
UN-SDGs
, Egypt 2030 strategy and the national objectoves of the Ministry of Higher education and reserach.
Our University benefits from its presence in Alexandria, which is a major, urban centers in Egypt.  We are committed to serve Alexandrians,  and to contribute to national higher education priorities in education and research.  PUA, as a private university, sets a standard for academic excellence, and therefore it is among the most respected and desirable private universities in Egypt.
PUA knows what it is to be a university in the 21st century: pioneering research, outstanding teaching, and a presence across academic communities that fosters the international, interconnected perspective so necessary in our modern world. PUA students, faculty, alumni, administrators, and staff stand out for their commitment to academic excellence, entrepreneurial, and creative innovation. Students are able to enroll in a variety of courses from entry to advanced levels throughout their four years. including not only in-class lectures, but also active learning programs that enable students to address world issues through hands-on experiences. Students with different interests, in the Humanities sector, Medical sector, or Science and Technology sector, together with international students think and learn together on shared topics.
PUA offers a strong selection of academic programs reflecting today's high-demand fields, knowledgeable faculty, and a convenient location in beautiful Alexandria City Still there is much to be proud of: strong faculty and staff; an exceptional student body; and a community that recognizes our campus as a vital educational, economic, and cultural resource in Alexandria –Egypt.
We welcome you to participate in all opportunities at PUA  joining talented scholars, scientists, artists, writers and  all others disciplines from  Egypt and the world to teach, perform, create, and study in a place where everyone belongs.
Thank you for your interest in PUA. Whether you are already a student, a potential student, parent or local community member, I encourage you to further explore our website to learn more about the campus and to contact our departments listed in our website.