Faculty of Applied Health Sciences Technology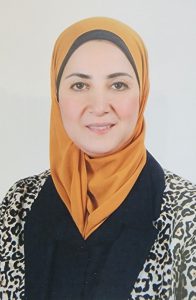 Dear Students,
It is my great pleasure to fulfill my duty as the dean of the faculty of Applied Health Science Technology. Our faculty was established in 2009. We are dedicated to foster outstanding high-quality competency-based programs in accordance with the national academic reference standards. We provide dynamic curricula that will open tracks for the sustainable development in the field of applied health technology. The faculty offers seven programs in fields of health technology namely; medical laboratories, radiology and medical imaging, biomedical equipment, nutrition and food safety, dental prostheses manufacture, critical care and anaesthesia as well as optical technology.
Our mission and vision are aligned with those of PUA university following Egypt 2030 strategy and putting ahead UN-SDGs. The faculty pursues a dynamic teaching and research culture with interactive learning tools. This is supported by our competent and distinguished staff members who are doing their best for their students in all aspects, scientifically and socially. I highly encourage students to seek out professors for scientific or personal problems and I am confident that they will provide help. With commitment and persistence, we were able to help our students become highly qualified graduates who can stand out in the business world.
Moreover, PUA provides fine civilized and interesting extra curricular activities for the students and values their hard work in all events. Lastly, I wish you all a successful and bright year and I hope you will value your stay in the university.
Faculty of Applied Health Sciences Technology Departments
Department of Medical Laboratory Technology.
Department of Biomedical Equipment Technology.
Department of Radiology and Medical Imaging Technology.
Department of Nutrition and Food Safety Technology.
Department of Optical Technology.
Department of Dental Prostheses Manufacture Technology.
Critical Care and Anesthesia Technology.
Why study Faculty of Applied Health Sciences Technology at Pharos University?
The Faculty of Applied Health Sciences Technology aims at training professional medical technology specialist qualified to practice in the various fields of modern medicine. The faculty aims to cover the needs of the Egyptian, Arab, and international medical labor market. Besides, the Faculty of Applied Health Sciences Technology encourages graduates to pursue graduate studies, whether master's or doctoral degrees.
A one-year internship training for the students of all departments to be able to obtain the practice license.
The Faculty Is Equipped With The Following Laboratories:
Biology Lab, Molecular Biology Lab, Biochemistry Lab, Anatomy Lab, Medical Equipment Lab, Optics Lab, Nursing, Anesthesia and Intensive Care Lab, Nutrition Lab, Radiology Lab, Ultrasound Lab, Prosthodontics Lab, General and Organic Chemistry Lab, Physics Lab.
Career Opportunities:
Medical laboratories, hospitals, and medical research institutes and centers.
Medical and electronic equipment installation and maintenance centers.
Medical imaging in hospitals, and specialized professional radiology centers.
Intensive care units in different hospitals, and specialized medical centers.
Nutrition department in, hotels, hospitals and health care centers.
Optical laboratories, as well as specialized centers in optical devices, lenses and laser treatment.
Dental laboratories and dental therapeutic manufacturing centers.