The objective of establishing drug research Center:
Benefit from the various disciplines in the field of pharmaceutical applications to conduct scientific research.
Link scientific research to drug industry and social problems.
Benefit from the expertise of scientists and young researchers for the discovery of new drugs.
Encourage scientific research team in various fields for the development of the profession of pharmacy.
Provide researchers studying for MSc and PhD with modern facilities to do their best and provide an opportunity for creativity and innovation in scientific research.
Work as one team with a common interest, the measure of which is to succeed in achieving the goal, taking into consideration the facilities provided by the Faculty of Pharmacy and Drug Manufacturing at PUA.
Provide experience and consultation for drug production sector and contribute for linking the university with society and industry.
Organize workshops and training courses in the field of health care and pharmacy.
Specialized laboratories in Drug Research Center:
Instrumental Lab:
Contains a set of advanced scientific equipment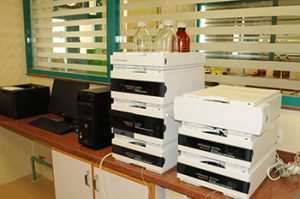 Pharmaceutics Lab:
Concerned with the following:
Study the stability of pharmaceutical products
Prepare files for pharmaceutical products
Develop new pharmaceutical products
Set bio equivalence of pharmaceutical products
Set release rates
Conduct studies on the problems of pharmaceutical industry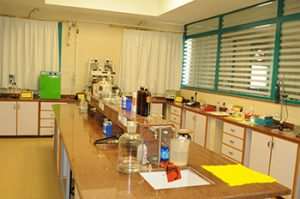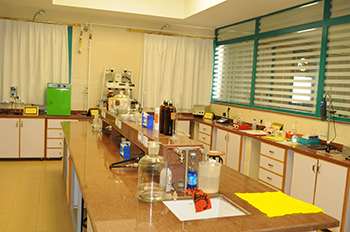 Natural Products Chemistry Lab:
Concerned with the following:
Discovery of Egyptian plants suitable as raw materials for pharmaceutical industry
Develop new herbal formulations
Extract and separate active ingredients from medical plants
Drug control on raw material and herbal products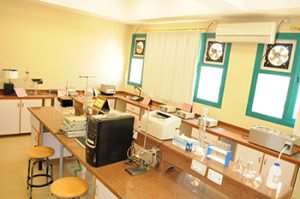 Medical Chemistry Lab:
Concerned with the following:
Formation of new drug formulas
Invent new means for drug analysis
Drug and raw material control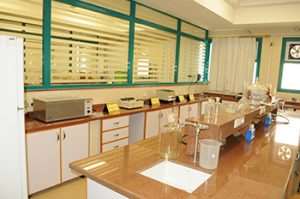 Natural Products Chemistry Lab:
Concerned with the following:
Discovery of Egyptian plants suitable as raw materials for pharmaceutical industry
Develop new herbal formulations
Extract and separate active ingredients from medical plants
Drug control on raw material and herbal products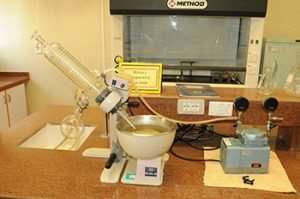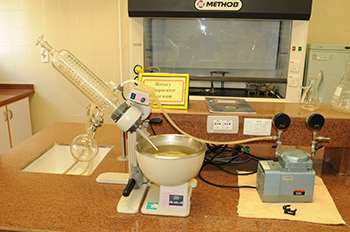 Pharmaceutical Microbiology Lab:
Concerned with the following:
Microbiological testing on pharmaceutical products
Use biotechnology to identify and control microbes
Conduct research to discover new anti-microbial agents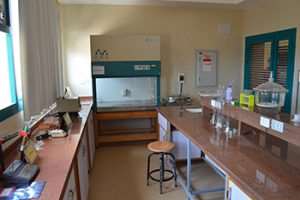 Quality Control Lab:
Concerned with the following:
Drug control on raw material and products
Propose and evaluate different methods for the analysis of pharmaceutical products
Study the stability of pharmaceutical products
Analyze the formula of different pharmaceutical products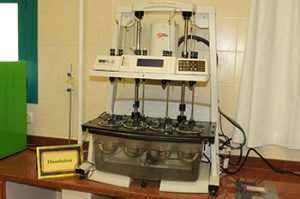 Animal House:
Concerned with the following:
Provide researchers with different experimental animals to conduct experiments , make their research projects and provide them with a suitable place for conducting experiments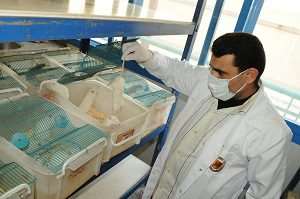 Meeting Hall:
Distinctive , air conditioned hall suitable for conferences, seminars and workshops
Equipped with the latest advanced audio-visual devices
Suitable for 100 persons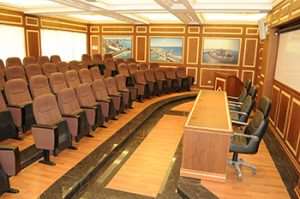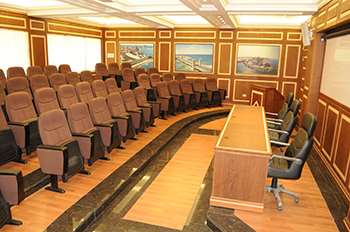 List of equipments in Drug Research Center:
High Performance Liquid Chromatography (HPLC)
Gas Chromatography (GC-MS)
UV Spectrophotometer.
Horizontal Laminar Flow
Electrophoresis System
Polarimeter
Refractometer
Polygraph .AD Instrument
Cooling Shaker
Tablet machine
Dry granulator
Wet granulator
Coating pan
Tapped density Tester
Friability Tester
Sieve shaker
Hardness tester
Projection microscope
IR moisture Meter
Chairman of Drug Research Center
Professor Maged El Ghazouly
Dean of the Faculty of Pharmacy and Drug Manufacturing
Contact information:
Drug Research Center
Faculty of Pharmacy and Drug Manufacturing (6th Floor)
For more information, please contact
Dr. Ossama Abdullatef
Executive Director of Drug Research Center
Mobile: 01226594955
Phone: (+203) 3877012
Fax: (+203) 3830249
E-mail: ossama_abdullatef@yahoo.com