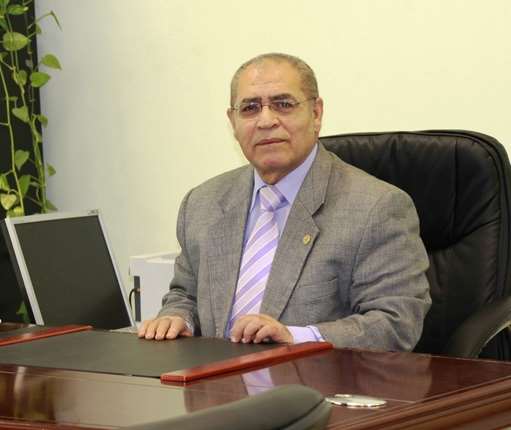 Faculty of Pharmacy and Drug Manufacturing Dean Welcome :
Our Dear Students,
Certainly you are proud to belong to Pharos University; this distinguished non-governmental university launched in the heart of the Bride of the Mediterranean, Alexandria.
As the ancient pharos minarets enlightened the pathway of the ships in the dark, Pharos University was founded with the objective of offering a high and standard educational program to its students and an impressive influence on the neighboring areas in Alexandria.
The Faculty of Pharmacy – Pharos University offers a well balanced high quality program, which matches and line with the international Standards The distinguished staff members of the faculty are doing their best for their students in all aspects scientifically and socially.
The university offers excellent activity opportunities for the students and values their participation in local and international events.
We are wishing you a fruitful academic life within your faculty and a lot of fun among your colleagues and staff members.
The faculty comprises the six following departments; between brackets are the corresponding digits for department code. Click to view courses offered and supervised by each department: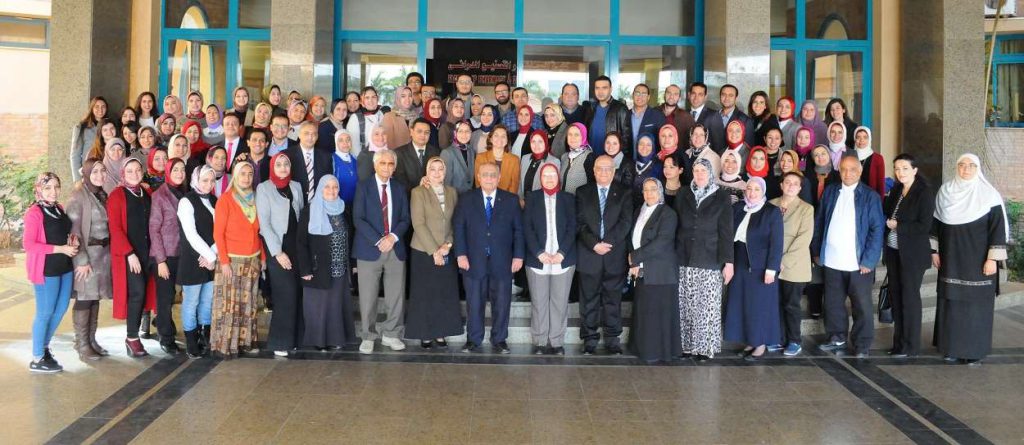 The Faculty Of Pharmacy And Drug Manufacturing Comprises The Following Facilities:
A well equipped Industrial Pharmacy Lab (IPL) with the aim of introducing the undergraduate students to the state of-the art technologies applied to the development of various drug dosage forms.
The IPL is divided into two large units:
The Drug Manufacturing Unit: in which the student is learning the small scale production of different dosage forms

.

Quality Control Unit: in which the student evaluates the prepared dosage forms by carrying out the specific quality control testing

.
Pharmacy practices and Clinical pharmacy unit designed to provide students with necessary skills and knowledge before their training in the community pharmacy and clinical pharmacy to ensure a high-quality advanced pharmaceutical practice experience.
Drug Research Center The center includes a number of specialized research laboratories in the field of Pharmaceutical research, and a laboratory for scientific apparatus.
Highly equipped lecture halls, classrooms and laboratories to serve the educational process.
A highly equipped library for scientific research.
An animal house to serve laboratory testing for students, as well as scientific research.
Career Opportunities:
Local and international health ministries and institutions
Pharmaceutical companies
Public Pharmacies & Hospitals Pharmacies
Pharmaceutical development & manufacturing
Scientific research and academic centers
Drug quality control
Forensic analysis of toxins
Analysis of food and water
Clinical laboratory testing
Health care and patients advisory services
First PUA International Conference on Advances in Pharmaceutical Sciences (1st PUA- ICAPS)
Pharmaceutical sciences are more than ever involved in a multidisciplinary fashion with the ultimate goal to improve the public health and quality of life. Bearing this mission, Faculty of Pharmacy and Drug Manufacturing, Pharos University in Alexandria, Egypt has the pleasure to welcome you to the upcoming First PUA International Conference on Advances in Pharmaceutical Sciences, taking place on October 27-29, 2015 at Pharos University in Alexandria, Egypt.
This conference will provide a platform for pharmaceutical researchers, academics, undergraduate students, industrial pharmaceutical executives, investors, marketing people and governmental policymakers from different countries to showcase their know-how and experiences in the field of pharmaceutical sciences. Challenges and opportunities will be discussed through exchange of ideas and collaboration. For more information Click here
Summer field training in Faculty of Pharmacy is required in two summers after the Junior and Mid-senior studies with a total of 360 hours (awarded 12 CR). Junior field training is the pre-requisite training for mid-senior field training in which juniors involve only the community pharmacy training, while mid-seniors expand the training fields to hospitals, pharmaceutical companies and medical representatives in addition to the community pharmacies. The final result is shown as NP (Non-grade pass) or NF (Non-grade fail). All students pass the required field training are given certificates by the Faculty. All training records are retrievable in the electronic database. Click here