The Scientific Forum of the Faculty of Applied Health Sciences Technology
Event Navigation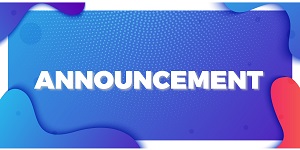 The faculty of Applied Health Sciences Technology organizes a scientific forum on Tuesday, 3 March 2020 at 12:30 pm in room (G-516). This forum will include:
A lecture entitled "Prospective of Anti-glycolytic Cancer Therapy (Warburg Effect)" which will be delivered by the student Aya El Khawaga. This was held under the supervision of Dr. Howaida Fadel, a Lecturer of Applied Medical Chemistry.
A lecture entitled "A Healthy Debate: Artificial Sweeteners, Are They Good or Bad?" which will be delivered by Dr. Nermine Ali, a Lecturer of therapeutic nutrition.
The organization of this forum is managed under the auspices of Prof. Ezzat Hassan, the faculty Dean and Prof. Mervet Othman, the Vice-Dean and the Head of the Scientific Committee.