A Workshop to be Held in the KTH Royal Institute of Technology on "Electro-technic Modeling and Design"
February 23@8:00 am

-

5:00 pm
Event Navigation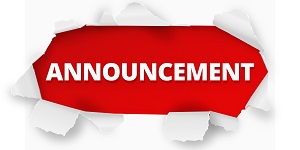 In the light of the academic cooperation between Pharos University and the international academic partner: the KTH Royal Institute of Technology in Sweden, the faculty of Engineering announces that a workshop entitled "Electro-technic Modeling and Design" is held in the KTH Royal Institute of Technology. The workshop is for faculty members and teaching assistants.
The workshop will be delivered by Prof. Goran Engdahl, a Lecturer at the KTH on Sunday, 23 February 2020. The workshop will be attended by a PUA delegation comprised of a number of faculty members of Electrical Engineering and Mechanical Engineering Departments, the faculty members nominated to establish the Innovation Club and a group of teaching assistants of Electric Power and Control Program.
It is worth mentioning that the workshop will cover the following important points:
Merge the curricula of Pharos University with the KTH in the field of Electrical Engineering.
Identify the modern methods used in the educational process.
Learn how to evaluate students in group work.