Welcome to Pharos University (PUA)
Pharos Computer Center (PCC)
Located on the Fifth floor of Faculty of Computer Science & Artificial Intelligence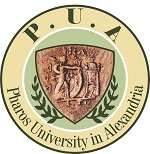 Computers and Internet have apparently seeped into each and every part of our life. People who lack the skills to use computers and Internet can definitely loose a valuable resource and run the risk of being outcaste.
Accordingly, Pharos University in Alexandria has decided to establish the Computer Center since spring 2010, aiming to help collegiate student to cope computer knowledge and communication revolution.
The Computer Center provides the following :
1. Undergraduate university required courses for 10 different faculties:
Computer Skills and programming concepts.
Information Technology.
2. Continuing Education Programs
International Computer Driving License (ICDL) certificate Preparation.
The center is also in progress to be a Microsoft Partner, looking forward to achieve a higher level of computer standards in the near future.
3. Training and workshops for staff :
Word Formatting Training Course using Microsoft Word.
Manipulating, Analyzing & Reporting data using Microsoft Excel.
Database Management System using Microsoft Access.
4. Evaluation exam for Administrative and secretarial jobs